ACCESS STEM connects educators and industry for powerful professional learning. The 2023-24 program includes a spring orientation (May 2023) summer hybrid workplace immersion (July 2023) and after school team meetings (during the academic year) to create learning materials and career-connected experiences for students. Teams include educators, volunteers from regional employers, and a mentor educator.
Participants can earn up to 71 STEM integration clock hours and a $1,500 stipend.
Who is eligible to apply?
4th - 12th grade educators from any subject area from our member school districts (Edmonds, Everett, Highline, Kent, Lake Washington, Maryville, Mukilteo, Northshore, Renton, Seattle, Shoreline, Spokane, and Tacoma) and South King County roadmap school districts (Auburn, Federal Way, Tukwila)
School counselors, career guidance counselors, librarians, instructional specialists, curriculum specialists, and TOSAs
For additional program details, visit our ACCESS STEM page. To apply for the 2023-24 program, complete this form by March 31, 2023.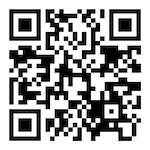 ---
ACCESS STEM Video Testimonials: