Brian King, EVP & Chief Information Officer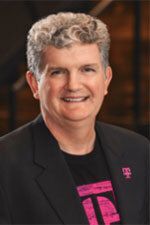 Brian King is the Executive Vice President and Chief Information Officer at T-Mobile. Before he became CIO in April 2021, Brian was the SVP and chief operating officer of Technology, where he oversaw the end-trend management of T-Mobile's network and IT operations and systems as well as critical facilities and emergency management. Brian is responsible for fostering a product-centric technology organization that leverages the power of people, processes and technology to fuel the Un-carrier revolution and bring to life innovative experiences for customers and frontline employees.
Brian joined Team Magenta 23 years ago and has served in several engineering and operations roles. He played a big role in the merger with Spring and led the team responsible for standing up T-Mobile's customer care WFH operation for over 12,000 care employees within three weeks after COVID-19 hit. Before T-Mobile, Brian worked in leadership roles at Ericsson, O2 and British Telecom. From 2017 to 2019, Brian served as the Chair of the FCC's Communications Security, Reliability and Interoperability Council (CSRIC).
Brian is a big fan of the Seattle Seahawks and Seattle Sounders, and he also enjoys spending his early weekend mornings watching the English Premier League. He's passionate about fair weather cycling and has cycled Seattle-to-Portland 10 times!