Cheryl Chamberlain, Chief Administrative Officer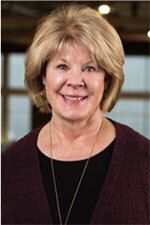 As CAO, Cheryl leads McKinstry's "Enterprise Partners" team, consisting of the HR, technology, corporate facilities, brand and communications, and business and executive service teams. This group's work focuses on the infrastructure supporting the employee experience and enables the efficient and scalable operations of the company's many business units. Since joining the company in July 2010, Cheryl has provided leadership to fulfill McKinstry's vision for "great people growing and staying with us" to serve each other and our clients. During her tenure, McKinstry has transformed and expanded its people-centric approach and leadership development to attain record levels of engagement of our people and in leader effectiveness.
Cheryl's background includes leadership positions in retail, banking, philanthropy, consumer marketing, and non-profits, winning regional and national recognition in each for leadership and results obtained. She earned her Bachelor of Arts in communication from Eastern Washington University and holds certifications in public relations and executive coaching. But most of what she's learned comes from the great people she has served.