Michael Tolley, Interim Superintendent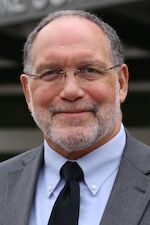 Michael Tolley is the Interim Superintendent for the East Region in the Northshore School District. In this role he provides direct supervision of school leaders as well as oversight of Special Services departments including Special Education, Student Services, and Accelerated Models and Programs. Previously, Mr. Tolley served as Assistant and Associate Superintendent for Teaching and Learning, as well as Chief Academic Officer for Seattle Public Schools. In his early years with Seattle, Mr. Tolley was Director of High Schools, where he supervised school leaders at all 18 high schools in the district. He also served as Executive Director of Schools, Southeast Region, supervising K-12 school leaders. 
Before moving to Washington State, Mr. Tolley's years as an educator were spent in the Charleston County School District and the Diocese of Charleston, South Carolina. There, he spent 17 years in the classroom as a biology/marine biology teacher and chairperson of the Science Departments. Tolley served in roles as Assistant Principal, Principal and Interim Associate Superintendent while in South Carolina.
Mr. Tolley earned a Bachelor's degree in Marine Biology from the College of Charleston (1980). He went on to earn his Master's in Education (1987), as well as his Education Specialist degree and Superintendent certification (2004) from The Citadel. He currently holds superintendent and principal certifications in both Washington and South Carolina.