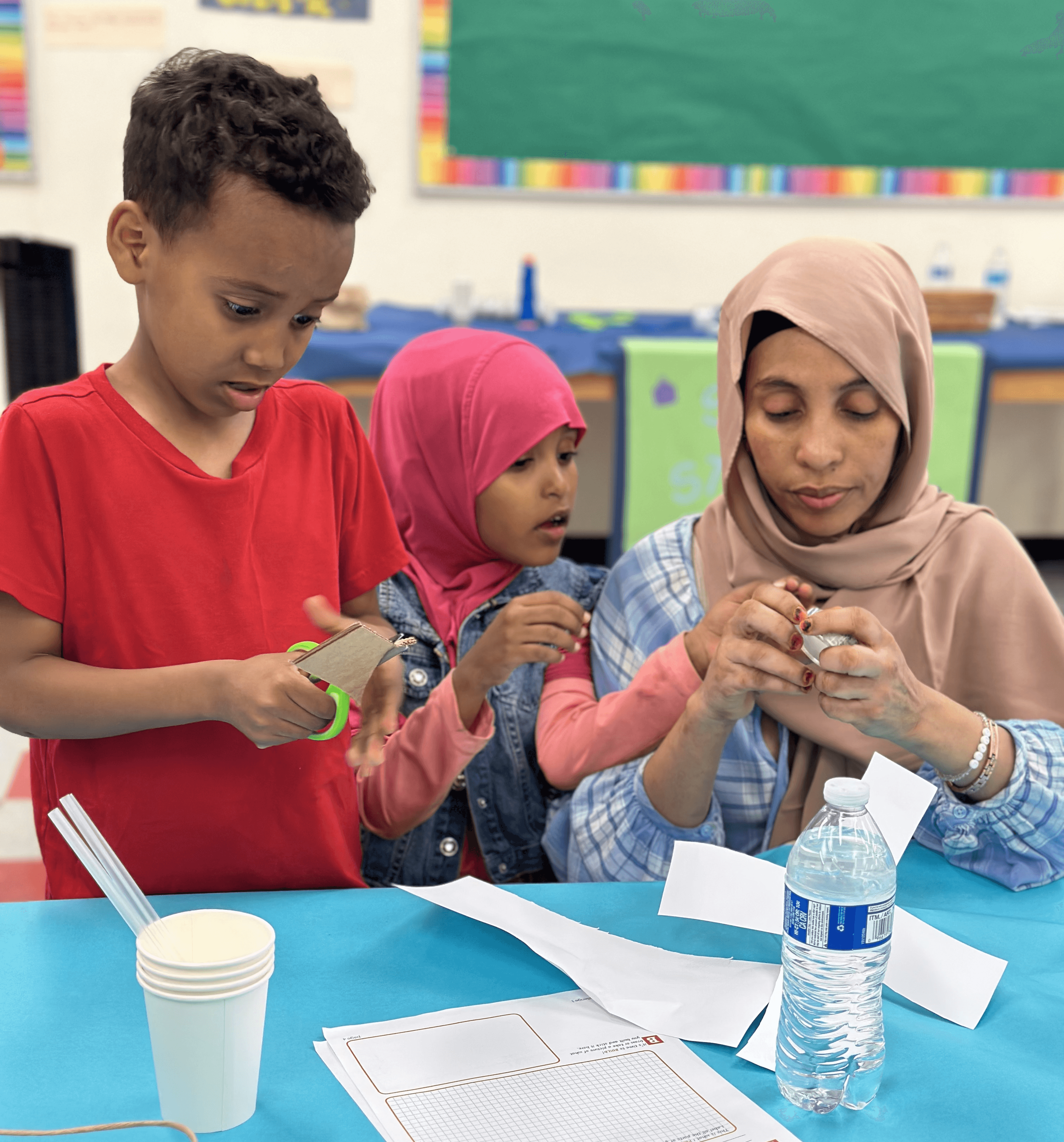 The Family STEM Nights program provides students and their families with access to resources and knowledge related to STEM career pathways and 21st Century skills (communication, collaboration, creativity, and critical thinking). The program specifically focuses on Black, Indigenous, and people of color (BIPOC) communities, immigrant and refugee communities, and other underserved populations who are underrepresented in STEM fields. The program works in tandem with WABS' Natural Leaders program, which is an asset-based family engagement program for BIPOC, immigrant, and refugee families. 
Through the Family STEM Nights program, elementary schools host a series of two evening events during which families (including parents, guardians, grandparents, and both older and younger siblings) work on a hands-on STEM activity together, facilitated by Natural Leaders parent volunteers and supported by industry volunteers. Each session engages about 25 families, or 75-100 individuals, who enjoy a meal together, build community, and get connected with information about STEM careers and career pathways as they tackle a hands-on design challenge. 
If you questions about Family STEM Nights, please reach out to Jennifer Martinez.