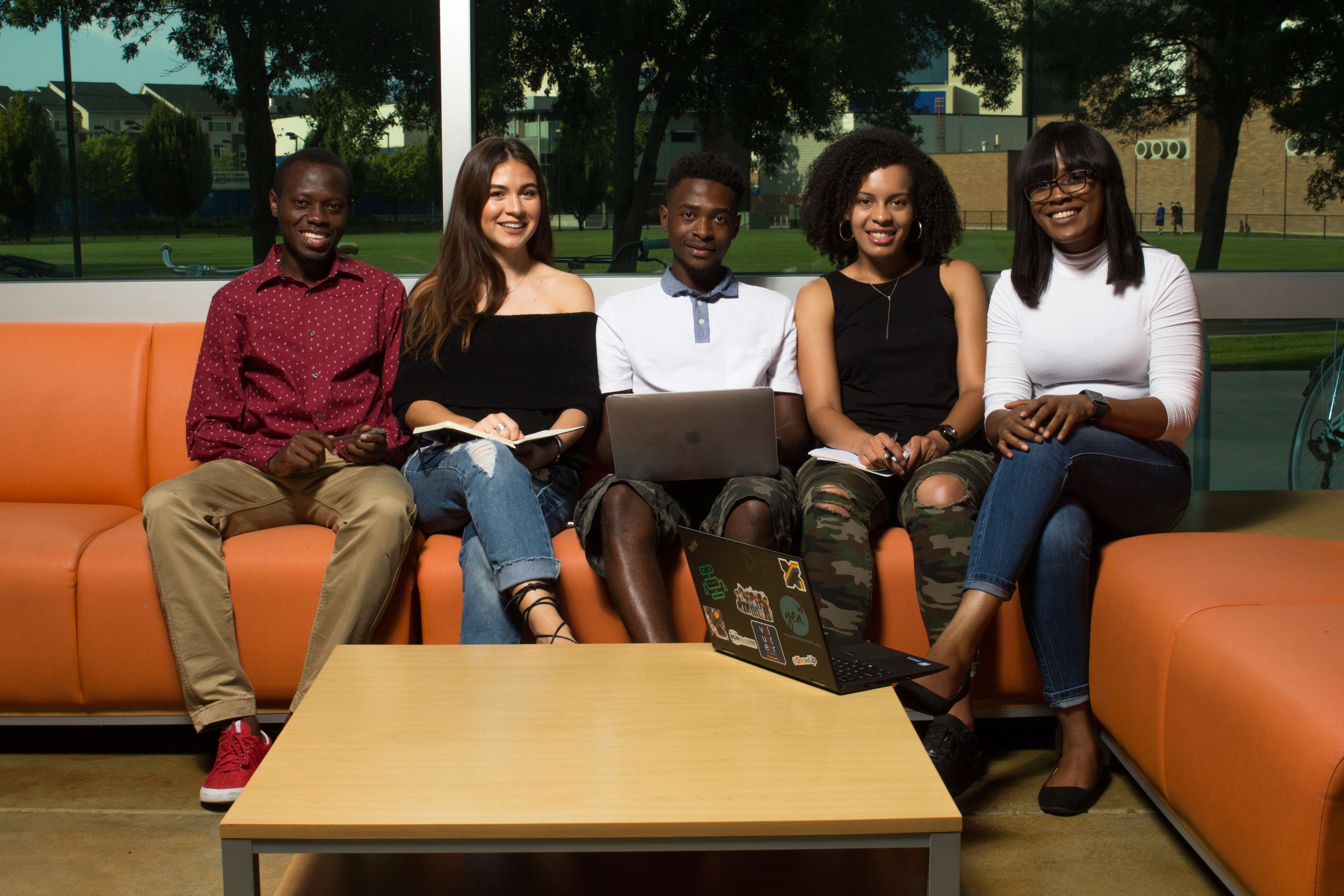 Career Launch programs combine meaningful, high-quality, paid on-the-job experience with classroom learning, creating a pathway to careers that provide upward mobility and family-sustaining wages. We know that while 70% of available jobs require a post-secondary credential, only 40% of high school graduates earn such a degree, certificate, or formal training. This means 60% of students are not attaining the post-secondary credentials needed to lead them to economic success. 
For employers, hiring and retaining qualified employees has become increasingly difficult. Career Launch programs help employers hire a well-prepared workforce while also providing students with paths to meaningful, economically sustaining jobs.
Career Launch Program: T-Mobile 
WABS partnered with T-Mobile, Edmonds School District, Seattle Public Schools, Edmonds College, and Seattle Colleges to create a Career Launch program to help high school seniors work toward careers as full-stack software developers. This job at T-Mobile has an average starting salary of about $85,000 and typically would require a four-year degree. T-Mobile worked with the Edmonds School District and Edmonds College to create a two-year program that leads to an initial early-career position starting at around $70,000 with T-Mobile. With employee tuition reimbursement, students can move into the software developer position within 2-years of hire with very little to no college debt and an annual salary of $70,000 while they finish their degree.
During the initial 2-year Career Launch, students participate in two paid summer internships at T-Mobile and earn a 59-credit full stack developer certificate through the college. T-Mobile's managers and employees mentor the students in a cohort model. The first cohort started in 2020 with subsequent cohorts beginning each year since. In 2023, the program is expanding to add pathways in Cybersecurity and UX Design. The programs apply for Career Launch endorsement from the State Board of Career and Technical Colleges (SBCTC).
For more information about Career Launch programs, please contact Shereen Henry at shereen@wabsalliance.org.
Current Career Launch Projects
Full-Stack Developer
Partners: T-Mobile, Edmonds College, Seattle Colleges, Edmonds School District, Seattle Public Schools
Healthcare: Ambulatory Care Project Manager
Partners: Providence, Renton Technical College, Renton School District
Healthcare: Home & Community Care - Pathway to Nursing
Partners: Providence, Renton Technical College, Highline College, Spokane Community Colleges, Renton School District, Highline Public Schools, Spokane Public Schools
Lab Technician (in progress)
Partners: Fred Hutchinson Cancer Centers, Shoreline Community College, Shoreline Public Schools
Cybersecurity & UX Design (in progress)
Partners: T-Mobile, Edmonds College, Seattle Colleges, Edmonds School District, Seattle Public Schools
"My internship this summer with T-Mobile's Product Technology Management Team was enlightening, enjoyable, and empowering…I had an opportunity to gain valuable knowledge, and capabilities, being able to work and speak to peers and professionals throughout the workplace; T-Mobile is a place where I am thrilled to be part of the team and family."
- Career Launch student