Dr. Adam Swinyard, Superintendent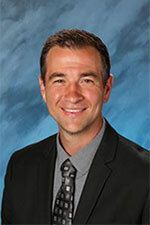 Dr. Adam Swinyard has been Superintendent of Spokane Public Schools since 2020, and previously served as Associate Superintendent for Teaching and Learning Services. The Spokane Public Schools District is the newest school district collaborating with WABS, and the first school district in Eastern Washington to do so. The District is one of the largest in the state and includes  34 elementary schools, 6 middle schools, 5 high schools, and 6 sites dedicated to alternative learning. It also boasts an 89% graduation rate.
In his leadership of the District, Dr. Swinyard uses the skills he gained over his professional career, which includes principal and director positions in the Spokane and Cheney School Districts. He received his B.A. from Northwest University, and an M.Ed., and an Ed.D. in Executive Leadership from Seattle Pacific University.