Marie Kurose, Chief Executive Officer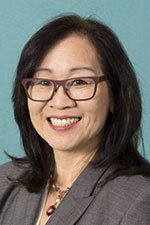 Workforce Development Council of Seattle – King County
Marie calls on decades of policy expertise, collaboration, and strategic partnerships across government, community, and philanthropy.
Prior to joining the WDC, Marie developed and led the Port of Seattle's workforce development initiatives designed to increase equitable access and career opportunities in construction, maritime, aviation, and other port-related industries. Her previous experience includes the City of Seattle and The Paul G. Allen Family Foundation, where she led initiatives focused on equity in workforce, organizational change, and sector-based workforce development strategies, and nearly ten years working with diverse populations in community-based employment and training programs.
Throughout her career, Marie has worked to bring the voices of diverse community stakeholders to address issues related to racial equity and social justice.