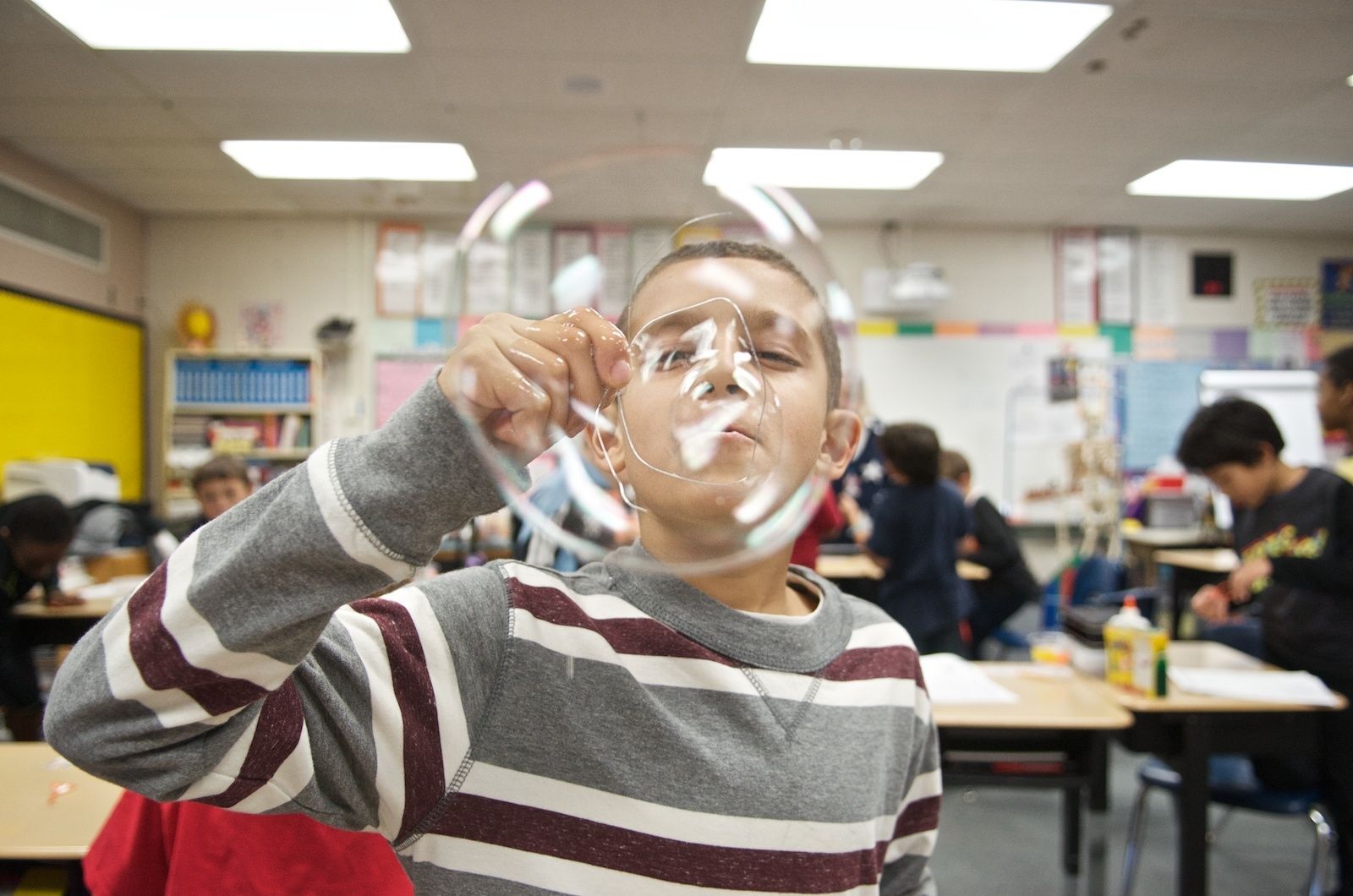 After School STEM Academy is a hands-on STEM after school program for elementary school students facilitated by industry volunteers to build 21st Century skills and awareness of STEM careers and career pathways. Through After School STEM Academy, WABS aims to address one of the largest opportunity gaps in our region which is that students, especially those furthest from educational justice lack ample resources and pathways to connect them to great careers. 
The goals of After School STEM Academy are to:
Provide high-quality, no-cost, career connected learning opportunities which prepare students to succeed in the global economy 
Build students' 21st Century skills (communication, collaboration, critical thinking, and creativity)
Provide elementary students with exposure to STEM careers and career pathways
During an After School STEM Academy session, STEM industry professionals volunteer to lead small group activities with students. WABS provides hands-on, standards-aligned curriculum, materials kits, and volunteer training. The units empower students to build 21st Century skills: critical thinking, collaboration, communication, and creativity. The program is offered in fall, winter, and spring, with 6 hours of lessons each session.
To volunteer for After School STEM Academy in Fall 2022, please login below. If you need assistance, please contact Kyleigh Sapp: kyleigh@wabsalliance.org
---
For more information on how to participate in the After School STEM Academy, contact Kyleigh Sapp at kyleigh@wabsalliance.org.