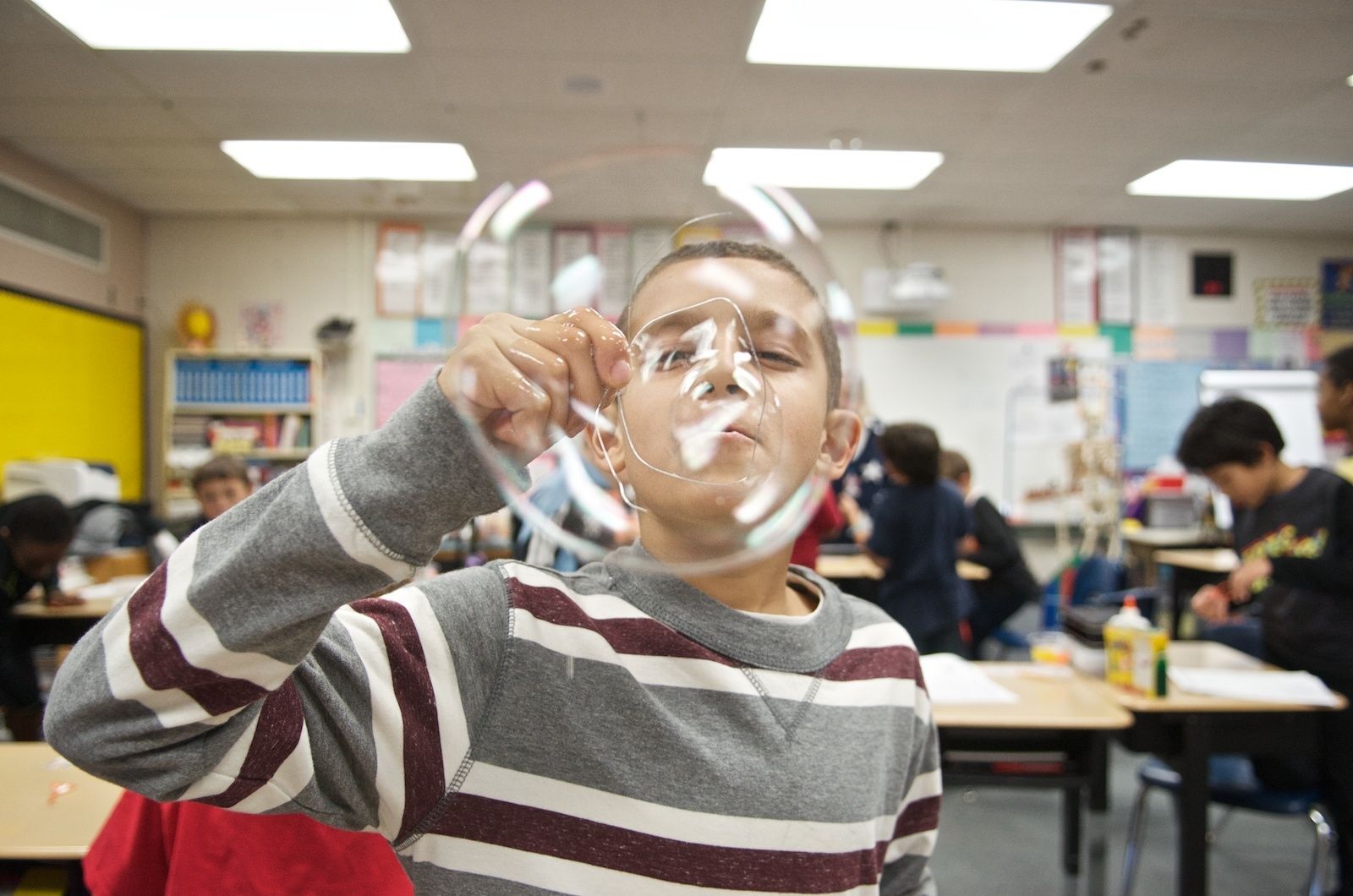 After School STEM Academy (ASSA) is a hands-on, 90-minute after school program for elementary school students (3rd-5th grade) co-facilitated by industry volunteers to build 21st Century skills and inspire awareness of career pathways. ASSA aims to address one of the largest opportunity gaps in our region, which is that students, especially those furthest from educational justice, lack ample resources and pathways to prepare them for the global economy. 
The goals of After School STEM Academy are to:
Provide high-quality curriculum and supplies at no cost to students, families, or schools
Highlight 21st Century skills (communication, collaboration, critical thinking, and creativity)
Expose elementary students  to in-demand jobs and career pathways
Allow an opportunity for industry volunteers to engage with youth and their communities in a meaningful way
During an After School STEM Academy session, industry professionals lead small group activities with students. WABS provides hands-on, standards-aligned curriculum, materials kits, and volunteer training. The units empower students to practice the engineering design process and work in groups. The program is offered in fall, winter, and spring, with a rotating curriculum – meaning one class could register for all three cycles, for three years in a row and never have a repeat! This makes After School STEM Academy engaging and novel for everyone involved.
To access resources, register as a host, or volunteer for After School STEM Academy, please login below. For assistance please contact Fernanda Jardim fernanda@wabsalliance.org.
---
If you need assistance, please contact Fernanda Jardim: fernanda@wabsalliance.org.